Donovan Burgess is the founder of Liquid Sessions Surf, a surfing school and full-service travel company in Pavones, Costa Rica, as well as a Jack Mountain Yearlong Immersion Program alumnus. Through Liquid Sessions Surf, Donovan offers a variety of learn to surf programs, including a month-long immersion into the skills and lifestyle of surfing that includes food, lodging and your own masseuse! I had a blast with Donovan when he was at Jack Mountain, and am stoked that he's followed his passion and is passing along his knowledge and experience of life on the ocean riding waves.
In this episode we talk about what got him to this point, the advice he received from movie star Chris Pratt and his next big project; traveling the west coast from Canada to Mexico in a modified ice cream truck teaching surfing and filming the experience.
PHOTO: Donovan blowing a tinder bundle into a flame at the field school.
Links:
---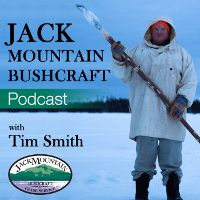 Podcast: Play in new window | Download (Duration: 40:58 — 37.5MB)
Subscribe: RSS