The fourth and final installment in our multi-episode reading of On The Trail; Selected Canoe And Snowshoe Trip Journals. This time I read the journal of a 2001 trip on the wilderness waterway through Everglades National Park in Florida.
You can download a free copy of On The Trail from the downloads section of BushcraftSchool.com. You can also purchase one for $0.99 from Amazon.
PHOTO: On The Trail – Canoe & Snowshoe Trip Journals.
Show Notes: JMB Podcast Episode 106 | Everglades Wilderness Waterway
Kid-Friendly?
Kid friendly, no profanity.
Links:
---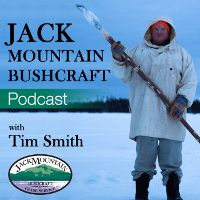 Podcast: Play in new window | Download (Duration: 46:44 — 85.6MB)
Subscribe: RSS