We offer several different types of programs, and in this episode of the podcast we describe and define what they are and who they're for. Two weeks to go in the fall, 2020 Wilderness Bushcraft Semester.
PHOTO: Big breakfast in camp.
Show Notes: JMB Podcast Episode 96 | Differentiating Professional Training Programs
Kid-Friendly?
Kid friendly, no profanity.
Links:
---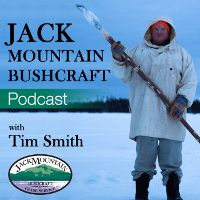 Podcast: Play in new window | Download (Duration: 33:46 — 30.9MB)
Subscribe: RSS