Back from a long hiatus, for episode 85 Christopher and I discuss his new project: The School Of The Forest Podcast. He's interviewing people who are not directly in the bushcraft business, but their work can help us learn more about our world. Want to learn more? Listen to the episode.
PHOTO: SOTF Podcast Page.
Kid-Friendly?
Kid-friendly, no profanity.
Links:
---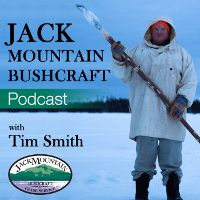 Podcast: Play in new window | Download (Duration: 10:52 — 10.0MB)
Subscribe: RSS