In episode 79, we celebrate our friend and mentor Mors Kochanski who recently passed away.
We also get caught up with current events then talk about how our business plan is with a niche audience, not a mass audience. We're looking to make a deep connection with a handful of people, not a superficial connection with a giant audience.
PHOTO: Feet up at the end of the day in a remote camp.
Kid-Friendly?
There is no profanity used in this episode.
Links:
---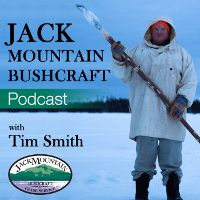 Podcast: Play in new window | Download (Duration: 22:15 — 20.4MB)
Subscribe: RSS