Nature studies are a vital part of our "first person ecology" curriculum at Jack Mountain and School Of The Forest, and after a conversation about methodology of study with my colleague Ben Spencer I wanted to write a bit about why its such a vital part of the curriculum.
It's easy to read a lot of facts about the other inhabitants of the woods and chalk that up as knowledge, but that splits up the ecosystem into categories and, pardon the joke, forces us to not "see the forest for the trees". When we do hands on and involved nature studies our students are slowly building a web in their head and gaining a new respect for the interconnected ecosystem they're joining. This has immediate value in skills like tracking, trapping, fishing and hunting, but allows for peripheral skills to develop as well. A simple example; If you're looking for cattails, and know that Red winged blackbirds pretty commonly perch in them and call to each other, that allows for auditory searching as well as just visual. Being able to connect seemingly unrelated information is what being human is all about, and knowledge of the outdoors is where it all started.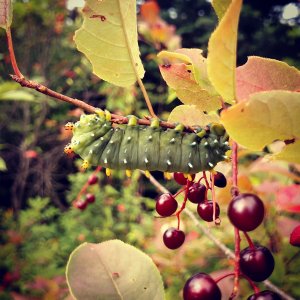 This "web" that we slowly add to also forces us to think about our role in the outdoors. When the ecosystem is studied first hand, it's pretty hard to not see yourself as a part of it. So if you're an amateur naturalist, or just someone who enjoys seeing birds flit by your window, take the time to get to know the species you see. By the time you know about their lives, it'll help you feel right at home in the outdoors.
~Christopher Russell