Episode 47 is about women and gender in bushcraft. Christopher and I were joined by Allison Figueroa and Regina Beach, both of whom are participants on the fall semester. They share their insight into the role that gender plays on women getting into the outdoor industry, gear, and the "pink tax" women often pay for gear marketed at them.
You can follow along with Regina's adventures, including her bicycle trip from Boston to Masardis, on her blog and podcast at ReginaGBeach.com.
PHOTO: Christopher teaching in Moose Vegas.
---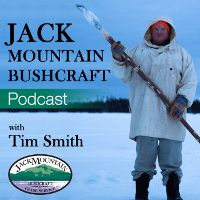 Podcast: Play in new window | Download (Duration: 35:37 — 32.6MB)
Subscribe: RSS