We're nearing the end of our spring 2019 Wilderness Bushcraft Semester. Today begins week 8, and we're headed out for the final expedition of the course. This means you won't hear from us for a few weeks as we'll be off the grid. In this episode we talk about the realities of being consistent with media versus being a working guide. In short, we're guides first and podcasters second, so our podcast and media will never be 100% consistent because we're always headed off the grid for a few weeks at a time.
See you in a few weeks.
PHOTO: Guiding a trip on a previous course.
Kid-Friendly?
There is no profanity used in this episode.
---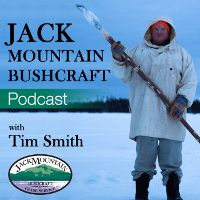 Podcast: Play in new window | Download (Duration: 13:24 — 12.3MB)
Subscribe: RSS