There are three jobs that go with running a school: presenting information, having students do something useful with that information, and assessing the student to see where they are on the continuum of experience.
However, most outdoor schools are simply venues for information to be presented. Information is not the same as education. In fact, I'll go so far as to say that students learn very little while an instructor is presenting information. Instead, they learn when they're engaged in doing something with that information.
As discussed on this episode, the process we go by looks like this:
Decide what our Intended Learning Outcomes (ILO's) are, which are what we want students to get out of the experience.
Deliver information to students.
Have students do something with that information in order to internalize it and learn it.
Assess students to determine what they have learned. Assessment can be documentation, reflection, written testing, practical examination, etc.
PHOTO: Relaxing while cooking supper while out on the river.
Kid-Friendly?
There is no profanity used in this episode.
Links:
---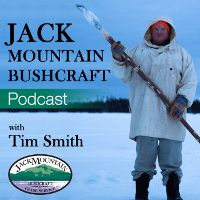 Podcast: Play in new window | Download (Duration: 29:11 — 26.7MB)
Subscribe: RSS