Recorded on June 3rd, 2023 at the headquarters of Full Tang Outfitters in Tracy, New Brunswick, Canada. Tim and returning guest Blake Towsley discuss scheming for winter trips, dishonesty in marketing knives from people who have been on the tv show "Solo, By Myself, Without Clothes", and the currently trending topic of Wild Pooping, or defecating in the woods that is growing rapidly in popularity.
PHOTO:Cooking over the fire on a recent trip.
Show Notes: JMB Podcast Episode 117 | Wild Pooping
Kid-Friendly?
There is a bit of profanity in this episode.
Links:
---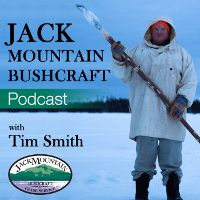 Podcast: Play in new window | Download (Duration: 32:02 — 29.3MB)
Subscribe: RSS