For episode 84 of the JMB Podcast I sat down with Seth Walton from the Mid-Coast School Of Technology's Outdoor Leadership Program in Rockland, Maine. We talked about his work with the program, which is currently in year one.
We discuss the challenges of logistics in outdoor programming, how the realities of the job match up with the preconceived ideas about it, and finish with a discussion about how guiding sea kayak trips on the Maine coast can be dangerous due to cold water and other factors.
PHOTO: Twilight on the winter trail.
Kid-Friendly?
Kid-friendly, no profanity.
Links:
---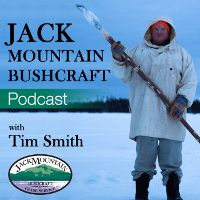 Podcast: Play in new window | Download (Duration: 33:07 — 30.3MB)
Subscribe: RSS