Episode 75 starts with a government conspiracy (to us, anyway) regarding whether the whoopie pie is the official state dessert or just the state treat of Maine, then we discuss how a hornet's nest has stopped us from being able to print anything at the field school for a few days.
Next we discuss the idea of seeing the world with the eyes of a tourist while observing the natural world.
Lastly, we discuss the idea of baselines and additions. A baseline is the way you are used to living. For example, here at the field school our baseline for cooking and food preparation is an open fire, while for someone living in a modern city it could be an electric stove. We talk about living life with a simple baseline is a key to happiness because you appreciate all the wonderful things that life has to offer, and how having a simple baseline is good training for natural disasters or other times when all of the wonders of the modern world are not available.
PHOTO: Camp scene.
Kid-Friendly?
There is no profanity used in this episode.
Links:
---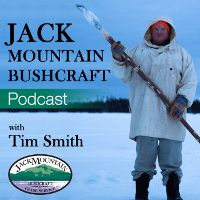 Podcast: Play in new window | Download (Duration: 22:16 — 20.4MB)
Subscribe: RSS