Jeff Hatch is the owner of Raven Wilderness School in western Massachusetts, an ambassador for Fjallraven, has more instagram followers than we can count, and is an all-around great guy. Ed Butler and I sat down with Jeff on a breezy day to discuss his school, the role of social media in promoting small business, how he became a brand ambassador, and his upcoming events at Fjallraven stores in Vermont and New York City.
We also discuss Ed's first fish through the ice of the winter, tell a few stories, and give advice for young people getting started in the outdoor industry.
PHOTO: Jeff Hatch, Tim Smith & Ed Butler (from left to right). Photo by Jessica.
Links:
---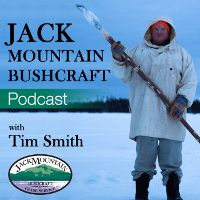 Podcast: Play in new window | Download (Duration: 56:33 — 51.8MB)
Subscribe: RSS