We're back after a long hiatus to talk about resiliency, the need to balance stress with recovery, sleeping out in the cold with no sleeping bag in front of a fire, and the need to prepare your hands for a robust outdoor life. We just finished week 6 (of 9) on the fall Wilderness Bushcraft Semester and life is busy and full.
PHOTO: Otter swimming in the pond at the field school.
Show Notes: JMB Podcast Episode 108 | Training For Resiliency
Kid-Friendly?
Kid friendly, no profanity.
Links:
---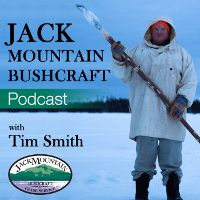 Podcast: Play in new window | Download (Duration: 38:23 — 52.7MB)
Subscribe: RSS