This episode featuring Paul Sveum began as a blog post, but we decided to have a conversation about the top ten things to keep in mind when getting into fly fishing. This is part 1, where we discuss points 1-5.
PHOTO: Paul fishing an Aroostook County stream.
Show Notes: JMB Podcast Episode 111 | Simplifying Fly Fishing For Beginners with Paul Sveum, Part 1
Kid-Friendly?
Kid friendly, no profanity.
Links:
---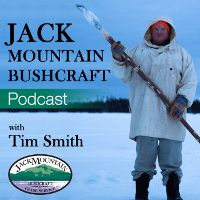 Podcast: Play in new window | Download (Duration: 54:25 — 49.8MB)
Subscribe: RSS