Spring finally showed up at the field school at the end of week 1 of the Wilderness Canoe Expedition Semester. We had a day of sun and made it our first day on the water. On this episode of the podcast, we discuss the arrival of spring and the skills necessary to get our people ready to live on remote rivers for the month. These include the skills and systems to be able thrive while covering a few hundred miles in canoes, all off the grid.
PHOTOS:Otter swimming in the pond.
Show Notes: JMB Podcast Episode 114 | Getting Ready For Expeditions
Kid-Friendly?
Kid friendly, no profanity.
Links:
---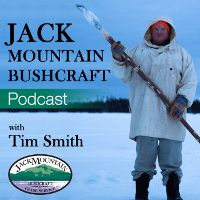 Podcast: Play in new window | Download (Duration: 29:17 — 26.8MB)
Subscribe: RSS