We're back on the grid for two days in the middle of the spring, 2023 Wilderness Canoe Expedition Semester. In this episode we discuss our recent canoe expedition and the challenges we have been facing on the course. We also discuss not believing the hype about rankings and which school or outfit belongs on the top ten lists that internet sites loved to create. Spoiler: they don't come out and investigate, they just use search engine and social media data.
PHOTO:The first public photo of the Aroostook River Guide Grill Basket.
Show Notes: JMB Podcast Episode 115 | Don't Believe The Hype
Kid-Friendly?
Kid friendly, no profanity.
Links:
---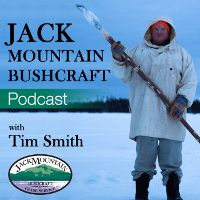 Podcast: Play in new window | Download (Duration: 27:21 — 25.0MB)
Subscribe: RSS