In episode 93 we get listeners caught up with current events, then discuss how in bushcraft (and many other aspects of life), the advanced skills are the basics mastered; there is not a separate set of skills for advanced practitioners. It's all about depth of knowledge.
PHOTO: Canoeing on a northern Maine lake
Show Notes: JMB Podcast Episode 93 | Advanced Skills Are The Basics Mastered
Kid-Friendly?
Not kid friendly, a bit of profanity.
Links:
---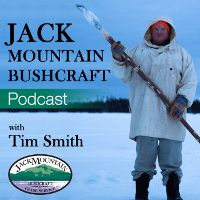 Podcast: Play in new window | Download (Duration: 21:57 — 20.1MB)
Subscribe: RSS