Episode 81, the legend of the Iron Spoon. A true story about the legendary heros of the Iron Spoon challenge and how they helped a country get its mojo back.
The Quick Stop 2 in Ashland, Maine, has some big ice creams. So large that people on Jack Mountain courses have made it a contest to see who can eat the most. In fact it became a point of pride back in the day, and the Iron Spoon competition was started. For the rest of the story, you'll have to listen to the podcast.
PHOTO: Raife Bowman wielding his wooden spoon, on a crash course with destiny.
Kid-Friendly?
Probably kid friendly. A few "damns" and "son of a bitch", but no profanity.
Links:
---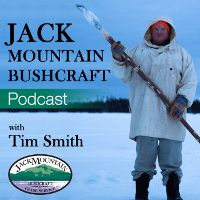 Podcast: Play in new window | Download (Duration: 13:23 — 12.3MB)
Subscribe: RSS