End of the spring semester. Back from our final trip, the spring 2021 Wilderness Guide Training Semester is finished. In this episode of the podcast Christopher and I discuss two aspects of coaching people and how they differ. First is nurturing them to build their confidence, and second is focusing on accountability and what needs to get done. It is difficult for a single person to do both in a short period of time. To learn more, listen to this episode.
PHOTO: Pails over the fire beside a Maine river.
Show Notes: JMB Podcast Episode 107 | Nurturing Vs. Accountability As A Coach
Kid-Friendly?
Kid friendly, no profanity.
Links:
---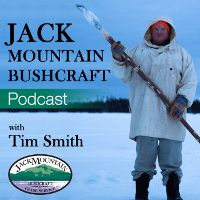 Podcast: Play in new window | Download (Duration: 27:58 — 51.2MB)
Subscribe: RSS