The four main jobs of the Jack Mountain Bushcraft School semester instructor are teacher, guide, mentor and coach. Christopher and I discuss this, and how the relationship changes and grows during a long course, in this episode of the podcast. You'll also hear about the new bird neighbors who have built their nest in a nearby white pine.
I'll be back with a few more chapters of On The Trail in the next podcast episode.
PHOTO: Sunrise through the tent door.
Show Notes: JMB Podcast Episode 103 | Teacher, Guide, Mentor, Coach
Kid-Friendly?
Kid friendly, no profanity.
Links:
---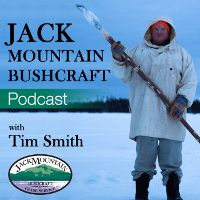 Podcast: Play in new window | Download (Duration: 29:24 — 53.8MB)
Subscribe: RSS