We just wrapped up week 7 of the Wilderness Guide Training Semester. Weeks 6 and 7 were spent on the Allagash Wilderness Waterway, and it's appropriate that during a guide training semester we had to do some guide stuff. Specifically, we had to medically evacuate a participant on the trip. For the story, listen to the episode.
PHOTO: Participants of the spring, 2020 Wilderness Guide Training Semester enjoying the sunset from a beach on Chamberlain Lake, Allagash Wilderness Waterway.
Kid-Friendly?
Not kid-friendly, a bit of profanity is used.
Links:
---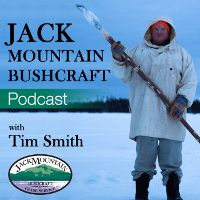 Podcast: Play in new window | Download (Duration: 31:11 — 28.6MB)
Subscribe: RSS