Part 2 of my discussion with Paul Sveum about simplifying fly fishing. We discuss #6-10 of the top ten things Paul wishes someone would have told him when he was getting started in fly fishing.
PHOTO: A Y-stern canoe on the Bonaventure River in Quebec, headed upriver to fish for Atlantic Salmon.
Show Notes: JMB Podcast Episode 112 | Simplifying Fly Fishing with Paul Sveum, Part 2
Kid-Friendly?
Kid friendly, no profanity.
Links:
---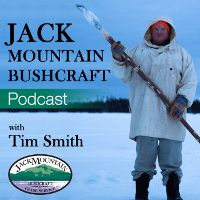 Podcast: Play in new window | Download (Duration: 59:30 — 54.5MB)
Subscribe: RSS