In episode 86 of the JMB podcast Christopher and I discuss the effect the coronavirus has had on each of our lives, I rant about national canoe certifications and how they're meaningless to me after getting burned by them a few times, I explain how we're creating our own standalone canoe certifications, and then we get into a discussion about The YouTube Effect. The Youtube Effect is a term we came up with after listening to a podcast and reading the underlying research which found that watching an expert do something greatly increases our confidence, but has no effect on increasing our skill. We break that down into how it's useful for designing online video courses, something we're actively engaged in right now at BushcraftSchool.com.
PHOTO: Lining some ledges on the Bonaventure River, Quebec.
Kid-Friendly?
Kid-friendly, no profanity.
Links:
---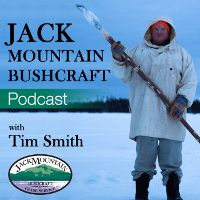 Podcast: Play in new window | Download (Duration: 29:40 — 27.2MB)
Subscribe: RSS