Recorded on June 26th, 2023, this is a stab at a new format for the JMB Podcast; doing it solo. The topic for the day is differentiating between professional training and personal enrichment. We embrace both styles of program, but they are definitely not the same thing. The student has to decide what they want out of a program and an experience, and the instructor has to design the approach, the goals, and the management strategies accordingly. During the podcast I make several references to episode 107 of the JMB Podcast; Nurturing Vs. Accountability As A Coach. Click the link to go back and listen to it.
This format of recording the episode solo is an experiment. Like most new things, it felt a bit awkward, but will get better and feel more comfortable the more of them I do.
PHOTO:On a solo on a winter trip.
Show Notes: JMB Podcast Episode 118 | Professional Training Vs. Personal Enrichment
Kid-Friendly?
There is a bit of profanity in this episode.
Links:
---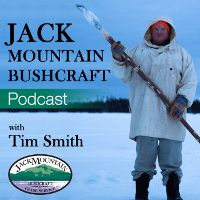 Podcast: Play in new window | Download (Duration: 13:54 — 12.7MB)
Subscribe: RSS