Recorded on November 20, 2023. We just wrapped up the field school season, and in this episode I look back and reflect on the experiments we ran during 2023. I discuss the Expedition Instructor (XI) as a continuous 6-month, residential program, moving the Wilderness Canoe Expedition Semester back to May and the high waters of spring, and moving the spring semester to summer. Listen to find out how these things worked out. I also discuss the many seasons of biting flies of northern Maine and the upgrades we made to the field school this year.
#FullTangLifestyle
Photo: Lining canoes on the Wilderness Canoe Expedition Semester.
Show Notes: JMB Podcast Episode 119 | End Of The 2023 Field School Season
Kid-Friendly?
There is no profanity in this episode.
Links:
---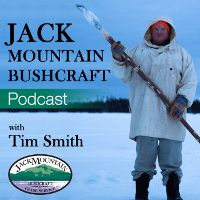 Play, download or subscribe on the following services, as well as many others:
Podcast: Play in new window | Download ()
Subscribe: RSS